While we'd love to live in a world where every HR professional thoroughly and carefully reads each resume that crosses their path, you're probably not going to see that world anytime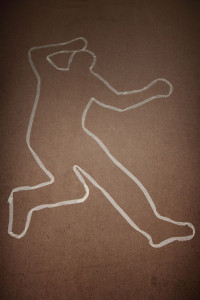 soon. In fact, HR professionals have sped up the process of reviewing resumes by first scanning them for keywords. From there, though, the resumes receive an individual read…and the hiring manager has no qualms about throwing out resumes that sound like canned ham.
Here is my list of top 3 phrases that are sure-fire "resume killers."
"Responsible For"
Saying that you are responsible for something doesn't mean that you were actually competent at what you were doing. A huge reason that you shouldn't use this phrase is that it reads as if you just copied and pasted the job description you found online.
Employers want to see how well you fit in with their teams, and they want to know that you can deliver results to the table. You may be responsible for the management of 5 accounts, but that offers no indication about how well you managed those accounts, built new relationships or brought in new revenue.
"Seeking an opportunity for future growth"
Every time I see this phrase, I feel like screaming. The employer doesn't care about your hopes and dreams. They only care about how you're going to react when their best client goes into a tailspin over something stupid. Remember, the only time that the company is interested in your growth is through the intern programs they run or at your annual review.
To be perfectly honest, the only reason that people create a resume is that they need the money to keep themselves in kibble. Everyone from the lowest person on the totem pole to the CEO of the company realizes that. The resume is used to determine who is the most appropriate fit for the position.
While we're on the subject…this is NOT a dating site.  Here are some examples of what not to write:
"Seeking a challenging position to utilize my skills and abilities that offers professional growth and development as an Instrumentation Technician" from Gulf Oil and Gas
"Seeking a position in administration field, with an organization that promotes professional growth and advancement." From About.com
What should you write instead? Tell them what you can do. Make your objective something on the order of, 'By hiring me, you will crush your competition and burn the field in your wake'…well, maybe not that strong, but something like '15 years of experience in sales leadership, where my team smashed quotas by 150% every quarter.
"Proven skills" "Team-builder" "Great Communications Skills"
Hiring professionals don't want to read some flippant drivel that says you have great skills. Prove it. Prove it by demonstrating through your words that you bring value to the table. Prove it by talking about meeting and exceeding goals with few resources. You are the superhero of your company, and your resume is the place where you need to let it show.
Proven skills, team building, great communication skills…these are phrases you don't say enough. Why? Because a good storyteller is supposed to demonstrate through their words, rather than simply listing what's in their arsenal. If you are applying for a sales position, sell yourself through the resume. If you are a customer service god (or goddess) what makes you that way? Tell the story, get the interview.
When you're writing your resume, make sure that you avoid using language which is vague or self-serving.  Employers want to know specifically who you are and what you can do.  If they don't know that upon glancing at your resume, it's time for a rewrite.