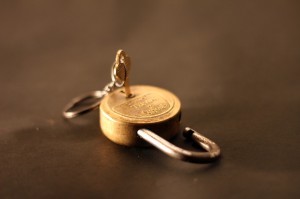 I'm going to take you for a ride in the wayback machine. Remember that? In the 'old' days of HR, the hiring process went something like this:
Step 1: HR Professional comes up with job description
Step 2: HR Professional sends 'help wanted' ad to the local newspaper
Step 3: HR Professional waits for phone calls and faxes
Step 4: HR Professional personally reads EVERY SINGLE resume and wants to jump out a window
For the HR professional, the process of reading the resumes and deciding on the most qualified individuals to call for an interview was slow. Really slow. There were hiring managers everywhere who would dread the days they'd have to sift through applicants because, at the bigger companies, there might be hundreds of resumes to review.
Enter the Applicant Tracking System, or ATS – essentially a piece of software that pre-screens resumes, and searches for keywords. This is all based on the assumption, of course, that a person without *these* skills, isn't qualified for the job.
As a result, your resume might not EVER be seen by human eyes! Without the "right" keywords, your resume will go straight into THE BLACK HOLE. Scary, right?
Here's the good news…HR folks give you the keywords that they're looking for in the job description. For example, if they're asking for MS Word experience and you don't add it onto your resume, there's a good chance your resume will disappear forever.
So, how do you get more people to read your resume? Easy. Match your keywords to the job description and successfully navigate your way through the ATS.
Here is a list of qualifications from a job posted recently for a Sales Manager in Utah.
QUALIFICATIONS
2+ years of experience in sales with a record of success
Proven track record of sales results in an Inside or Outside sales environment
Excellent communicator capable of building relationships and communicating effectively with every level of an organization
Proficient in use of Microsoft Office products
Positive attitude and enthusiastic personality
Strong organizational skills and ability to adapt and thrive in fast-paced environment
Strong work ethic, dependable & goal driven
Ability to multi-task between cold calling, inbound calls, presentations, account follow up and deal closing
Disciplined and determined to hit daily call goals and weekly sales quotas
Ability to search for and close the small fish and big whales simultaneously
While the specific keywords for the job aren't known, it's a safe bet that when your resume is scanned, they will look for MS Office proficiency, cold calling, communication skills, sales experience, relationship building, and closing skills (among others). Get it?
And another. This one is listed as a Market Research Support Specialist in Tucker, Georgia.
In this role, the ideal candidate will be able to support our Client Service Team in managing a range of quantitative and qualitative marketing research studies.  Responsibilities will span study design, fieldwork management, data analysis, report development, and client relations/communication.  Other accountabilities will encompass effective management of our vendors, assisting with sales proposals, and delivering quality work on time and on budget.
Necessary Skills
Bachelor's degree from a four-year institution required
Intermediate to advanced experience with MS PowerPoint, Word, and Excel
Experience working with SPSS, Q, or similar data mining software preferred
Extremely detail-oriented
Self-sufficient and able to work independently
A self-starter with the ability to thrive in a fast-paced environment
Ability to understand research implications and communicate findings clearly to clients
Creative in problem solving and report presentation
Strong communication skills, both verbal and written
High comfort level with data and analytics
For this resume, I would make sure to mention SPSS, Q, and other data mining software. I would also add your experience in market research, independent thinking, detail-orientation and creative problem solving – making sure to mention how much you LOVE working with data and analytics.
You are probably thinking, "This looks like a lot of work! Will I have to change my resume for every job I apply for?" The answer is, yes. It IS a lot of work. But it DOES work.
How many keywords should I include in my resume?
Include as many as you can, because you don't know which of the words will be valuable. You don't know how each of the keywords is weighted in comparison with the other ones, so it's best to include a lot. This doesn't mean, however, that your resume should be impossible to read by humans. 🙂
What's the first keyword/phrase in the resume?
The first keyword that you should write is the job title that you are looking for, followed by your industry. Use the exact phrase that your future employer uses. If they say 'SaaS Sales Executive,' then use that. If they say 'B2B Account Representative,' then that should be your title.  Your resume is a working document, customized to fit the job.
And the keywords after that?
Once you've nailed down the job title and the industry, the next thing to pay attention to are your technical skills. This is where you mention that you are an MS Office wizard or that you live and breathe SPSS and Q. This is where you talk about how you turned your CRM knowledge into a gold mine. In your resume, you want to pinpoint many of these skills and scatter them throughout.
Soft skills come last and should be woven throughout the document. These are the types of skills which are considered 'people' skills, like communications and the ability to prioritize. The job description that you're reading will tell you what the company values. Are they after a team player? Are they wanting someone who can 'get the small fish and the big whales simultaneously?'
A resume is a document designed to get your foot in the door. Written well, that resume will take you to the interview, where your people skills take care of the rest. By incorporating the keywords used in the job description, you are improving your chances that real people will lay eyes on your experience.